Salt Lake City Transmission Repair
SLC ~ Murray ~ West Jordan
Freeway Transmissions

Auto Transmission Experts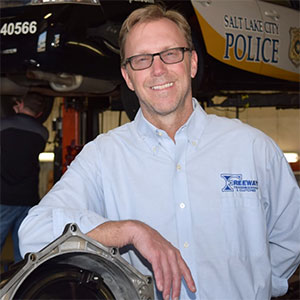 Freeway Transmissions welcomes you to our website with information about the various transmission services offered at our 3 locations in Salt Lake City, Murray, and West Jordan. Our team of transmission technicians are the very best, highly qualified, and ready to deliver their expert automotive transmission repair technician knowledge & skills for your every automatic transmission repair need. We invite you to check our record with the Better Business Bureau by clicking the BBB link above. Not every transmission shop wants you to check out their Better Business Bureau record. Freeway does, because our A rating is based on Freeway Transmissions long standing commitment to customer satisfaction. Our shop promises to diagnosis transmission problems for all of our local and surrounding area customers in an honest and expert manner. Additionally Freeway Transmissions pledges to all of our customers that we will not remove a transmission from a vehicle in order to complete a repair unless absolutely necessary.
Freeway Transmissions realizes that there are many auto repair companies in the Salt Lake City area to choose from and that is why our shop strives to provide prompt and courteous service to all who visit our automotive transmission repair facility in the hope that you will come back to us for all of your automotive automatic transmission repair needs. Freeway Transmissions looks forward to the opportunity of serving your future automotive automatic transmission repair needs.
TESTIMONIALS
Keith was absolutely fantastic. He was extremely friendly and personable.
They kept me posted throughout the process, and gave me the best deal possible as well as providing financing.
If anyone should ever require a reference of you please feel free to send them my way. I will happily toot your horn.
D. Blair
Circle City Arizona
I would recommend Freeway Transmissions to anyone without hesitation, and do so quite often.Thanks again,
Eric Foutz
West Jordan Utah
I was met at every turn by professionals with great attitudes and excellent service. I am one lucky customer!
How often does a company that makes it's living on repairs, send you home without charging you a dime?!Thanks Gordon and Mario!
I will return to Freeway Transmissions the next time my cars need transmission services or repairs.
The customer service was outstanding. Mario was honest and delivered my vehicle on time and the work was top notch.
Thank you for repairing and rebuilding the transmission and bringing it back to perfection!
Larry S.
Flagstaff Arizona
Larry is one of the best customer service representative you will ever come across.
Shane Larsen
West valley Utah
Special Offers & Savings
Freeway Transmissions invites those interested in saving on some of the various automotive repairs our auto repair shop offers to check out the special offers provided below.
$100 Savings
Transmission Rebuild Special
Save $100 on transmission rebuild or replacement.
$20 OFF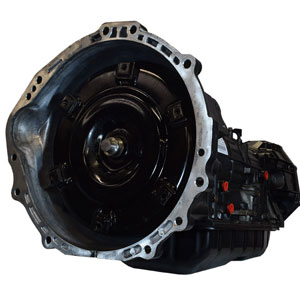 Transmission Service Special
Freeway Transmissions understands how important it is to find a quality automotive repair shop in the Salt Lake City area. This is why we value the associations we have with the reputable organizations listed below. These associations help our auto repair shop in Salt Lake City to give you the confidence in knowing that your automotive repair and service needs will be met by our qualified automotive repair and service expert technicians.
ATRA - Automatic Transmission Shop
Founded in 1954, the Automatic Transmission Rebuilders Association (ATRA) is an international trade association for the professional automatic transmission repair industry. ATRA is headquartered in Oxnard, California and has over 2,000 members. The ATRA membership consists of more than 2000 repair specialists, students, schools, and suppliers, all supporting the training, research and improvements for transmission repair.
Sonnax Automotive Replacement Parts
Freeway Transmissions relies on Sonnax to help us keep our customers' vehicles running smoothly in and around the greater Salt Lake City area. Sonnax has a reputation of being a leader in the designing, manufacturing, and distribution of high-quality parts for the automotive aftermarket. Parts that are critical in helping Freeway Transmissions give our customers one quality repair after another. Sonnax provides our shop with innovative parts for transmission rebuilds that meet or exceed OE standards. They also give us access to a complete line of components for torque converters needed for both standard, high-performance, and heavy-duty applications.
Certified Transmission
Freeway Transmissions is proud to be associated with and offer remanufactured transmissions to our customers in the Salt Lake City area from Certified Transmission.
Randy Ring & Pinion
Randy's is located in Everett, WA and offers a number of automotive repair services, but are best known for their differential services and products.